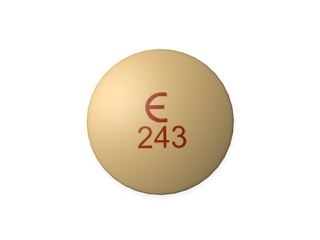 Buy Aciphex

aciphex
$16.80
Aciphex is a medication used to reduce stomach acid and promote healing of gastric ulcers and GERD
Delivery time: Airmail (14-21 days) | EMS trackable (5-9 days)
Prescription: Included
Availability: In Stock
Aciphex Information
Aciphex Medication Information Leaflet
Common Use
Aciphex (rabeprazole) is used to treat certain stomach and esophagus problems (such as acid reflux, ulcers). It relieves symptoms such as heartburn, difficulty swallowing, and persistent cough.
Classification
Aciphex is classified as a proton pump inhibitor (PPI), which works by decreasing the amount of acid your stomach produces.
Generic Ingredient
Rabeprazole, the generic compound of Aciphex, is available in the UK and can be prescribed by healthcare professionals.
Certification Information
Aciphex (rabeprazole) is approved for use in several countries, including the United States, the United Kingdom, and others. It is important to consult local regulatory authorities for the most up-to-date information on certifications.
Known Alternatives in UK
In the UK, there are alternatives to Aciphex that contain similar active ingredients, such as omeprazole, esomeprazole, and pantoprazole. These alternatives may be prescribed by healthcare professionals based on individual patient needs and clinical considerations.
Clinical Use
Aciphex is clinically used to treat gastroesophageal reflux disease (GERD), ulcers, and other conditions where excessive stomach acid is a problem.
Spectrum Of Activity
Aciphex's spectrum of activity includes reducing the production of stomach acid, which can help alleviate symptoms associated with acid-related conditions.
Drug interaction
Aciphex may interact with certain drugs, including atazanavir, warfarin, and ketoconazole. Patients should inform their healthcare provider about all medications, supplements, and herbal products they are using before starting Aciphex.
Dosage and Directions
The typical dosage of Aciphex for adults is 20 mg once a day. For some conditions, the dosage might be adjusted. It should be taken before a meal. The directions provided by the healthcare provider should be followed carefully.
Contraindications and Precautions
Aciphex is contraindicated in patients with a known hypersensitivity to rabeprazole or any of the other ingredients. Precautions should be taken in patients with hepatic impairment or osteoporosis risk factors, as PPIs may increase the risk of bone fractures.
Possible side effect
Common side effects of Aciphex may include headache, nausea, stomach pain, and diarrhea. Patients should consult their healthcare provider if these side effects persist or worsen.
Missed dose and Overdose
If a dose of Aciphex is missed, it should be taken as soon as remembered. If it is near the time of the next dose, the missed dose should be skipped. In case of an overdose, immediate medical attention should be sought.
Storage
Aciphex should be stored at room temperature away from light and moisture. It should be kept out of reach of children and pets.
Known Non-standard Use
There may be non-standard uses of Aciphex, such as off-label use for other gastrointestinal conditions. Patients should discuss any non-standard use with their healthcare provider.
Special Cases
Special care and dosage adjustments may be needed in elderly patients, patients with severe liver impairment, and those with certain medical conditions. It is important to follow the advice of the healthcare provider.
Patient Considerations
Patients should report any allergic reactions, liver disease, or any other medical conditions to their healthcare provider before taking Aciphex.
Breastfeeding and Pregnancy
There may be potential risks associated with the use of Aciphex during pregnancy and breastfeeding. Healthcare professionals should be consulted for individual assessment and advice.
Possible Risks
Use of Aciphex may be associated with rare but serious side effects such as severe diarrhea, vitamin B-12 deficiency, and potential increased risk of bone fractures. Patients should be aware of these risks and discuss any concerns with their healthcare provider.
---
Aciphex FAQ
What is Aciphex used for?
Aciphex is used to treat gastroesophageal reflux disease (GERD) and other conditions involving excessive stomach acid such as Zollinger-Ellison syndrome.
How should I take Aciphex?
Aciphex should be taken exactly as prescribed by the doctor, usually once a day before a meal.
What are the possible side effects of Aciphex?
Common side effects of Aciphex include headache, diarrhea, nausea, and stomach pain. Severe allergic reactions are rare but possible.
Can I take Aciphex during pregnancy?
It is important to discuss the risks and benefits with your doctor before taking Aciphex during pregnancy.
Is Aciphex available over the counter?
No, Aciphex is a prescription medication and is not available over the counter.
What should I do if I miss a dose of Aciphex?
If you miss a dose of Aciphex, take it as soon as you remember. If it is almost time for your next dose, skip the missed dose and take the medicine at the next scheduled time.
How long does it take for Aciphex to start working?
Aciphex may start working within a few days, but it may take 4 weeks for full effect.
Can I drink alcohol while taking Aciphex?
It's best to avoid alcohol while taking Aciphex as it can increase the risk of stomach bleeding or other stomach-related issues.
Is there a generic version of Aciphex?
Yes, the generic name for Aciphex is rabeprazole sodium.
Can I take Aciphex with other medications?
It's important to inform your doctor about all the medications you are taking, including over-the-counter drugs and supplements, to avoid potential interactions.
How long should I take Aciphex for?
The duration of Aciphex treatment will depend on the condition being treated and individual response. It's important to follow your doctor's instructions.
Does Aciphex cause weight gain?
Weight gain is not a common side effect of Aciphex, but consult your doctor if you experience any unusual changes.
Can Aciphex be taken with food?
Aciphex can be taken with or without food, but it's recommended to take it before a meal.
Can I drive or operate machinery while taking Aciphex?
Aciphex is not expected to impair your ability to drive or operate machinery. However, if you experience dizziness or drowsiness, it's best to avoid such activities.
How does Aciphex work?
Aciphex works by reducing the amount of acid produced in the stomach, thus helping to alleviate symptoms associated with excess stomach acid.
Aciphex Related Medications
Aciphex Suggested Treatments
Aciphex various suggestions