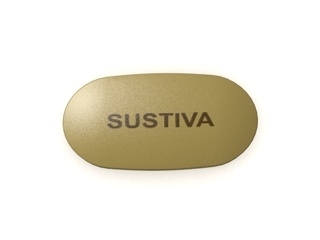 Sustiva Information
Sustiva Medication Information Leaflet
Common Use
Sustiva is used in combination with other antiretroviral medicines for the treatment of HIV-1 infection in adults and children three months of age and older.
Classification
Sustiva is classified as a non-nucleoside reverse transcriptase inhibitor (NNRTI).
Generic Ingredient
Sustiva contains Efavirenz. Generic Efavirenz is available in the UK under different brand names.
Certification Information
Sustiva has been approved for use in the UK and various other countries.
Known Alternatives in UK
There are alternative medications available in the UK for the treatment of HIV-1 infection. These alternatives should be discussed with a healthcare professional.
Clinical Use
Sustiva is used as part of a regimen to control HIV-1 infection and improve the immune system function.
Spectrum Of Activity
Sustiva is effective against HIV-1, but it is not a cure for HIV-1 or AIDS.
Drug interaction
Sustiva may interact with a wide range of medications. It is important to inform the healthcare provider about all the medicines being taken.
Dosage and Directions
The recommended adult dosage of Sustiva is 600 mg once daily, taken on an empty stomach. The specific dosage for children is based on their weight. It is important to follow the healthcare provider's instructions.
Contraindications and Precautions
Sustiva is contraindicated in patients with a known hypersensitivity to Efavirenz. Precautions should be taken in patients with a history of mental illness, hepatic impairment, or who are taking other medications.
Possible side effect
Common side effects of Sustiva may include dizziness, trouble sleeping, and rash. Severe side effects such as liver problems and mental/mood changes are also possible.
Missed dose and Overdose
If a dose of Sustiva is missed, it should be taken as soon as remembered. If an overdose is suspected, medical attention should be sought immediately.
Storage
Sustiva should be stored at room temperature, away from light and moisture. It should be kept out of reach of children.
Known Non-standard Use
Sustiva may be used in non-standard regimens as determined by healthcare providers based on individual patient needs.
Special Cases
Special considerations should be taken for patients with a history of mental illness, substance abuse, or liver problems. Close monitoring is important.
Patient Considerations
Patients should be advised to take Sustiva exactly as prescribed, to not make changes without consulting a healthcare provider, and to report any side effects.
Breastfeeding and Pregnancy
Sustiva may harm an unborn baby and should not be used during pregnancy unless the benefits outweigh the risks. It may also pass into breast milk and could have adverse effects on a nursing infant.
Possible Risks
There are potential risks associated with the use of Sustiva, including the development of resistance, immune reconstitution syndrome, and potential long-term side effects.
---
Sustiva FAQ
What are the possible side effects of Sustiva?
The potential side effects of Sustiva may include dizziness, trouble sleeping, and vivid dreams. It is important to consult a healthcare professional for more information on potential side effects.
How does Sustiva interact with other medications?
Sustiva may interact with other medications, including antacids, birth control pills, and certain antibiotics. It's crucial to inform your doctor about all medications you are taking before starting Sustiva.
What is the recommended dosage of Sustiva?
The typical starting dosage of Sustiva is 600mg taken once daily. However, the recommended dosage can vary depending on individual health factors. Always follow the dosage instructions provided by your healthcare provider.
Can I consume alcohol while taking Sustiva?
It is advisable to limit alcohol consumption when taking Sustiva, as alcohol may increase the risk of certain side effects. Always consult your doctor for personalized advice on alcohol consumption during Sustiva treatment.
How long does it take for Sustiva to start working?
Sustiva may not produce immediate effects, and it may take several weeks for the medication to exert its full therapeutic benefits. Patients are encouraged to adhere to the prescribed treatment duration.
What should I do if I miss a dose of Sustiva?
If you miss a dose of Sustiva, take it as soon as you remember. However, if it is almost time for your next scheduled dose, skip the missed dose and continue with your regular dosing schedule. Do not double the dose to make up for a missed one.
Does Sustiva cause weight gain or loss?
Changes in body weight are not commonly reported as side effects of Sustiva. Nevertheless, individual responses to the medication can vary. Patients should address any concerns about weight changes with their healthcare provider.
What precautions should I take while using Sustiva?
Patients using Sustiva should be cautious when driving or engaging in activities requiring mental alertness, as the medication may cause dizziness or drowsiness. It is important to discuss any pre-existing conditions or allergies with the prescribing doctor.
Is Sustiva safe to use during pregnancy?
Sustiva may pose certain risks to the fetus during pregnancy. Pregnant individuals or those planning to conceive should seek medical advice before using this medication. It is crucial to weigh the potential benefits and risks under the guidance of a healthcare professional.
Can Sustiva be taken with or without food?
Sustiva can be taken with or without food. However, consistent administration with respect to meals is advisable to maintain a steady concentration of the medication in the body. Patients should follow the specific instructions provided by their doctor.
What happens if I overdose on Sustiva?
In the event of an overdose, seek immediate medical attention or contact a Poison Control Center. Overdosing on Sustiva can lead to severe symptoms and may require emergency intervention.
How long should I take Sustiva?
The duration of Sustiva treatment is determined by the patient's condition and the prescribing healthcare provider. It is crucial to adhere to the prescribed treatment duration and avoid discontinuing the medication without consulting a doctor.
Is Sustiva addictive?
Sustiva is not considered addictive. Patients should use the medication strictly according to the prescribed dosage and duration. It is essential to follow the healthcare provider's instructions to achieve the intended therapeutic benefits.
What should I do if I experience a rash while taking Sustiva?
If a rash develops during Sustiva treatment, promptly inform your healthcare provider. Not all rashes are serious, but some may require medical attention. Your doctor can provide guidance on the appropriate steps to take.
Can Sustiva cause mood changes or depression?
Mood changes and depressive symptoms have been reported in some patients taking Sustiva. Anyone experiencing mood-related issues while using Sustiva should seek medical advice to determine the appropriate course of action.
Sustiva Connected Conditions
Sustiva Connected Conditions
Sustiva Related Medications
Atripla by Gilead Sciences
Sustiva Suggested Treatments
Sustiva various suggestions
How to Purchase Sustiva | Efavirenz on our Website
Purchasing Sustiva | Efavirenz from our online pharmacy is simple. Just select the required dosage and quantity of pills above. The price of your choice will update automatically. Next, click the Add to Cart button to add the chosen amount to your cart. You can either continue shopping for more pills or head to the checkout. At the Checkout, complete the payment process using our secure and dedicated payment gateway.
Sustiva / Efavirenz pills are made from high-quality generic compounds and are subject to strict quality control measures under WHO and The Medicines and Healthcare products Regulatory Agency (MHRA) standards. However, Sustiva pills are shipped from outside of UK due to prescriptions issued overseas.